10octAll Day11VAPING EXPO PADUAFiera di PadovaType:Tradefair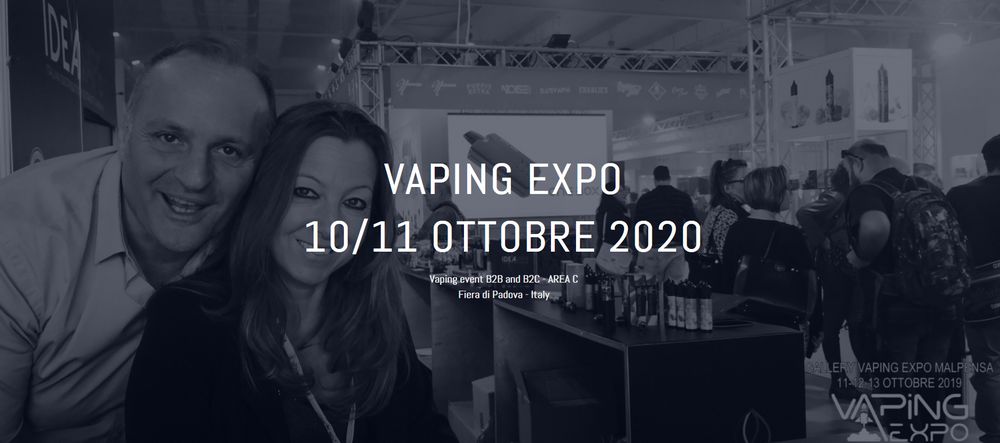 Event Details

INTERNATIONAL B2B and B2C – VAPING EXPO PADUA 10-11 OCTOBER 2020

Dear company, after COVID-19, nothing will be the same as before. Restart, rebuild, reinvent: these are the watchwords now!

While we are still fighting to save lives and fight contagion, in every company we are focusing on strategies and actions to not give up and escape the impetuous wave that would like to overwhelm us.

In congratulating you on your company's commitment to enhancing and promoting your brand even in this difficult post-COVID-19 scenario – and convinced that union REALLY strengthens!

hereby we invite you to participate in the SVAPO fair to be held in Padua on 10 and 11 October 2020.

The event will take place inside the Fiera di Padova but in a very large open area. The structure will allow to be well sheltered from the weather but at the same time we will have a 360 ° air flow which will therefore allow the possibility of vaping. All protocols issued by the Veneto Region regarding the current Covid-19 event with the initial control procedures and during the event will be strictly respected.
Fiera di PadovaVia N. Tommaseo 59 35131 PadovaFiera di Padova is located in via Niccolo Tommaseo 16, 300 meters from the railway station.