22apr - 23apr 2211:00 amapr 23VAPESHOW MoscowVAPESHOW Moscow 2017Type:Tradefair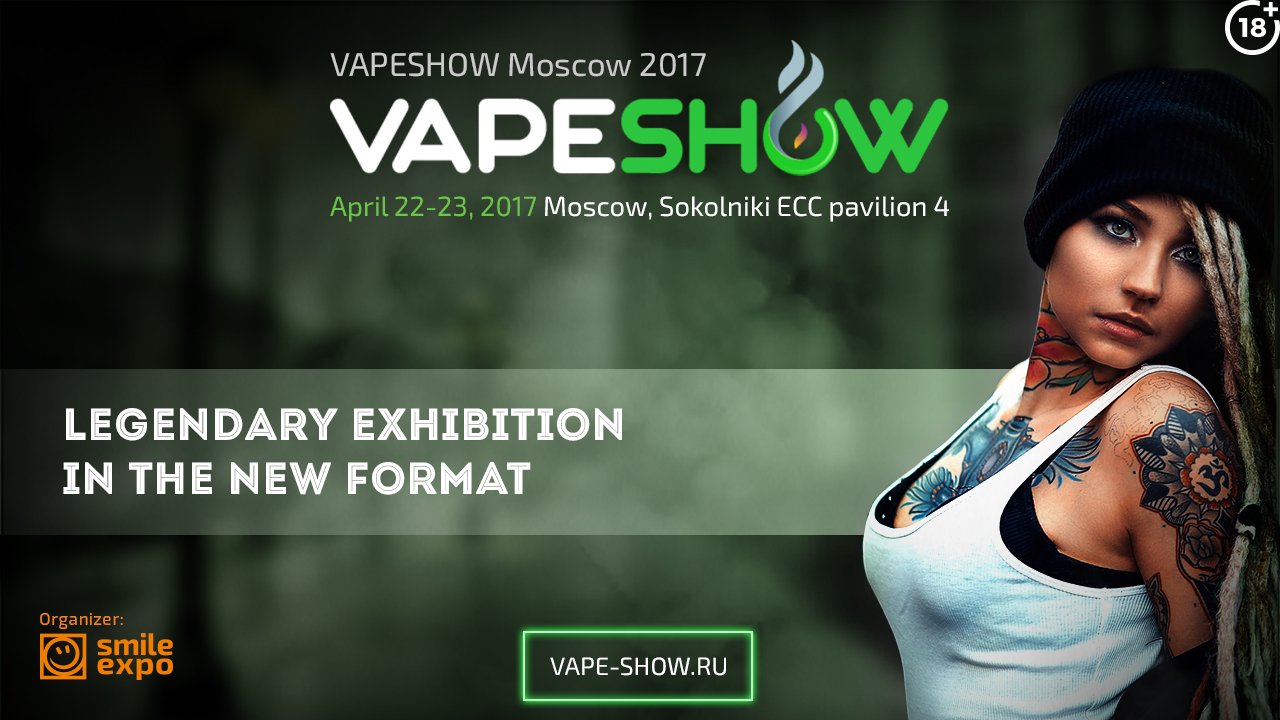 Event Details
The most eagerly awaited vape party of the spring will be held on April 22-23
VAPESHOW Moscow 2017 is the largest exhibition of vaping devices, which will bring together all those who are interested in vape culture in ECC Sokolniki. VapeShow guests will be able to taste the most diverse flavors offered by manufacturers from around the world, and test the latest developments of the vape industry.
VAPESHOW Moscow will bring together active vapers and representatives of the vape industry in informal surroundings.
At the event you will see:
• top brands devices;
• variety of premium e-liquids for electronic inhalers;
• prizes and presents from project participants;
• presentations and testing of new stuff in the industry.
VAPESHOW Moscow will offer attendees a rich show program including:
• Fashion VAPE SHOW by the Russian leading designers;
• VAPE TRICKS SHOW & Tricks Battle – amazing tricks by the best trickers in the country;
• Dance SHOW & Vape Girl SHOW – glamorous girls with hot dances will turn everybody's head;
• CLOUD CONTEST – cloud-chasing competition. May the best win!
• Barbershop – we'll get your beard fixed up;
• Rap SHOW & Beatbox – do you rap to a snappy beat? Come along!
The winners of the CLOUD CONTEST automatically become semifinalists of The World Series of Vaping championship, which will be held as part of VAPEXPO Moscow 2017 on June 16-18.
Date: April 22-23
Time: 9.00-18.00
Place: ECC Sokolniki,
5 Luchevoy prosek, pavilion 4
Time
22 (Saturday) 11:00 am - 23 (Sunday) 6:00 pm