29jul - 30All DayEvent CancelledBaltic VapShowB2B tradefair including a day opened to publicKipsala International Exhibition CentreType:Tradefair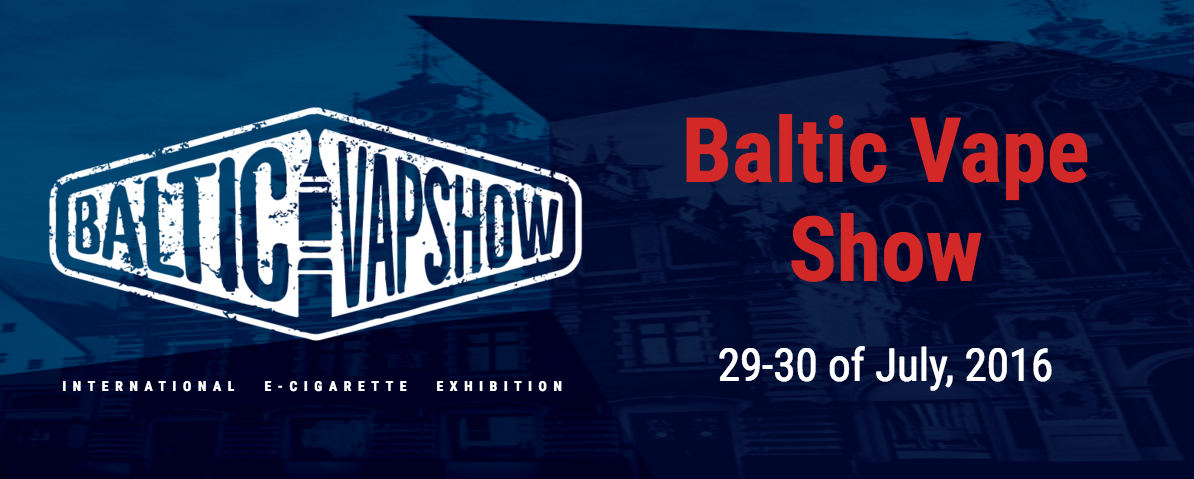 Event Details
From the organizers : "29-30 July in Riga, Latvia, will be held the first exhibition of electronic cigarettes, which will feature over 60 exhibitors from Baltic region and from around the world.
In Two-day event will take part manufacturers of electronic cigarette, equipment, battery, e-liquid and accessories, to show new products and expand their distribution channels.
On Friday, 29 July, trade show will be open for B2B attendees: distributors, wholesalers, department stores, vape shop and online store owners to network with exhibitors and make contacts. Public will not permitted.
On Saturday, 30 July show will provide the perfect platform for vapers to come together, share their interests, learn about exciting new techniques and launches, and have a great time vaping together.
Organizer: Events International – is an organizer of various B2B, B2C international conferences and exhibitions. Organizer`s main goal is to create only necessary market events, gather providers, business owners and customers face to face beginning of a new successful business cooperation."
Time
july 29 (Friday) - 30 (Saturday)
Location
Kipsala International Exhibition Centre
Ķīpsalas iela 8, Rīga, LV-1048, Lettonie
Organizer